So your child attends a local centre and you received one of my postcards letting you know that Kindy Photos are coming up.

Here is a quick rundown on how it all works.
Pre-Ordering a Photo Collection
Advantages to pre-ordering photo collections through our website.
1. You receive the best value when it comes to prints.

2. You will receive notifications and reminders before Photo Week so that you can get your child ready and get the best images!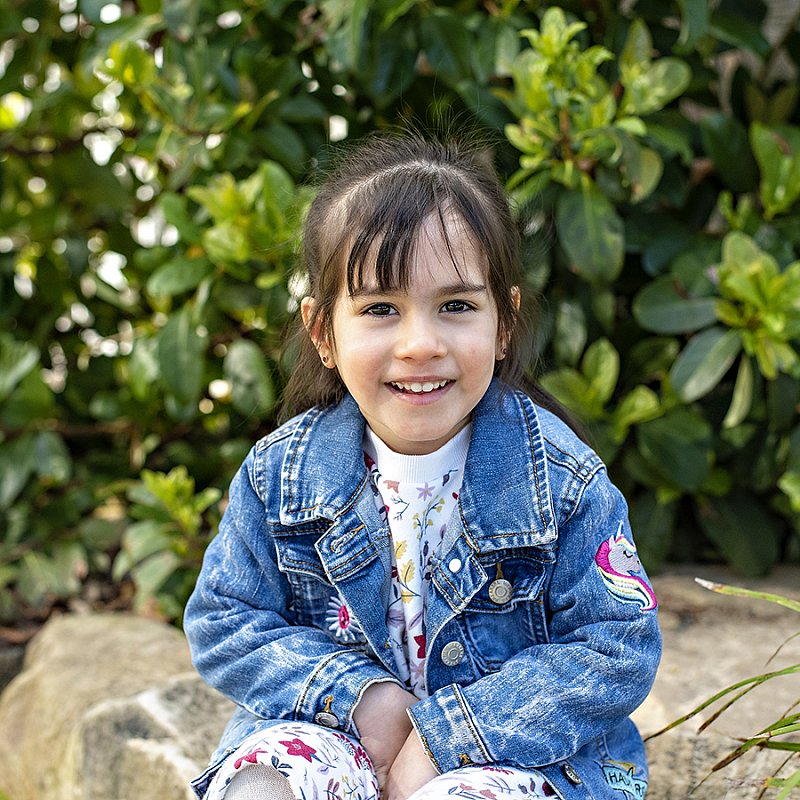 3. You are guaranteed a full gallery of photos to view of your child or children. If you do not pre-order you may only see 2-3 photos in your gallery.

4. Once your gallery is ready you will be notified with an email and direct link to the gallery.

5. Once you are registered it's as easy as 1, 2, 3 to view photos of your child and select your favourite photos.

100% Money Back Guarantee
Once you see the photo gallery of your child and you don't like any of the photos that I have taken, you can request your money back for the Photo Collection that you have pre-ordered no questions asked.

In case you receive damage photos during postage or delivery we will be happy to reprint them for you.
Photo Packages
The following Photo Packages are available for pre-order.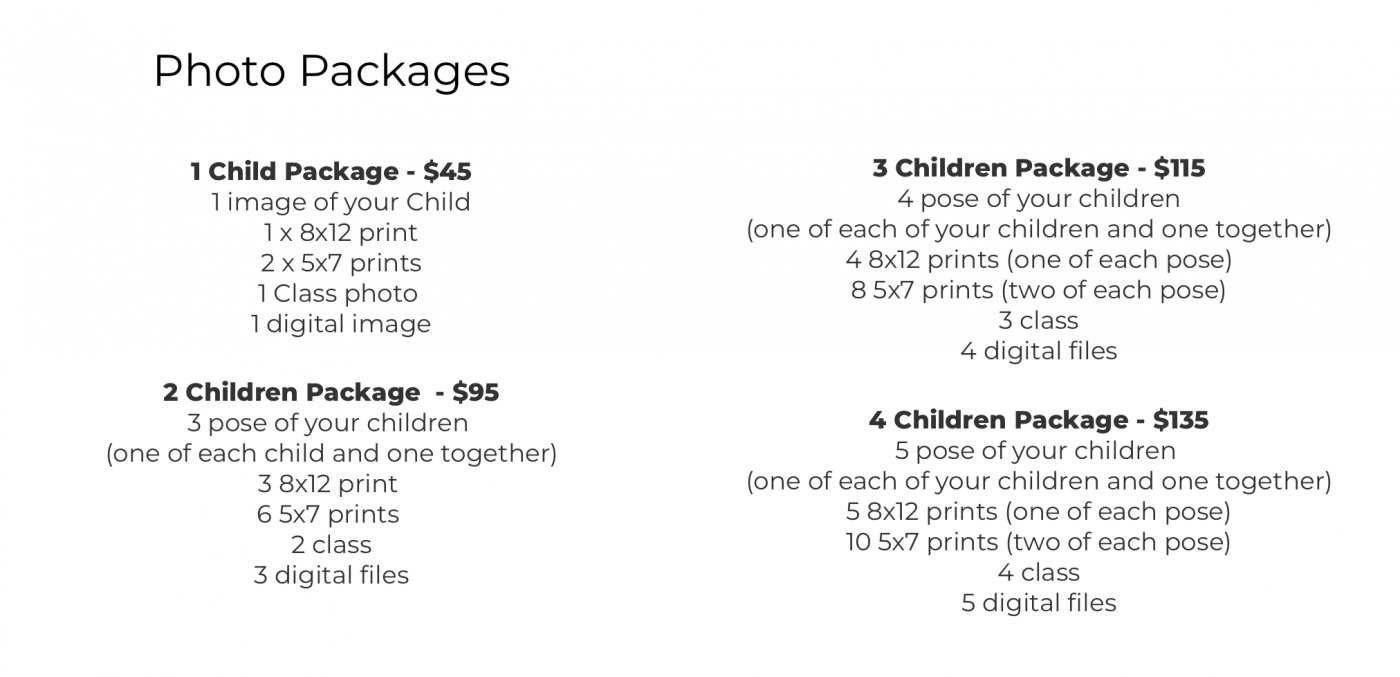 How to Pre-order your Collection
Frequenty Asked Questions
How long does it take to get the photos back?
All online galleries will be ready 21 -28 days after the photo week.
You will have 7 days to make your selection as part of the pre-ordered package and purchase any additional images.
All packages and additional purchases will be delivered to your childcare centre within 7 - 10 days after the order week.
What if my child is sick or does not attend the centre on the photo day?
That's no problem at all. We will be at the centre the whole week, so if they miss out on their photo day the first day that they attend, they will have their photo the next day that they attend the centre. If your child is away all week and you have pre-ordered a package, a makeup day will be organised the following week for your child.
Can we order extra prints and products?
Yes, once you see your online gallery, you will be able to order additional images and products available through the shopping cart that is part of the online gallery.

What time does the Photo day start?
I'm at your Childcare centre for the full week and each day I will start at 9:00am. Finish time for each day may vary depending on how many children I need to photograph that day. Please make sure you bring your children on time during photo week so that they don't miss out on their photo days. Unfortunately, I can not wait if your child comes in late during the photo week.
Do I have to pre-order a package?
Yes, that is the preferred option. I do offer is a 100% money-back guarantee if you don't like any of the photos in your online gallery.
It also guarantees you a full gallery of images to view once the gallery is ready. If you do not pre-order you will only have 1 - 2 images in your gallery.
Photo Packages are ONLY available during the pre-order period. Once the photos are uploaded to the online gallery you will be able to order individual images only.
Can I purchase extras?

Yes, you can, you need to select your package prints first and then you will be able to buy additional prints. The easy way is to check out and then log back into the gallery and go ahead with your order.?

What should my child wear?
If you have a special outfit that you would like your child to wear, please dress them in that outfit for their photo day. Your centre will have a run-sheet available for you to view and see exactly which day your child photo will be taken.

All photos are taken outside and on the play equipment, please be mindful of that when dressing your little one for photos. For girls please avoid short skirts, flowing dresses work best or tops and pants. For boys, light coloured t-shirts and shorts or pants work best.
Can I order digital images?
All our Packages come with Prints and Digital images inlcuded.
Once you view your gallery after photo week, you will be able to purchase additional digital images on top of your package prints. Prints of different sizes will also be available for purchase.

Remember to pre-order your package to guarantee a full gallery of images of your child!
Do you offer Sibling Packages?
Yes – I offer a Sibling Package that is specifically designed for siblings. We have 2 children Sibling packages as well as 3 children sibling packages available.

If you pre-order a sibling package, your children will be photographed individually and together and you will see the full gallery of images of both children.

If you do not pre-order a sibling package you will not see a sibling photo in the gallery just their individual ones.
Do you offer Family Photography?
Yes, I do! more information can be found on this page. Family Photography
I would love to be your Family photographer.